PT helps you recover faster! We have special expertise in myofascial release, manual therapy, craniosacral therapy, women's health including pelvic floor, visceral manipulation, and customized exercise programs!
Read more --> MedRisk's 2022 Outlook Industry Trends Report Highlights the Value of Early Physical Therapy


---

HSA & FSA Cards Accepted
Gift Certificates Available


---

We are accepting new patients and seeing patients in our office.
Kaitlyn S.

11 months ago

KatieQ F.

11 months ago

Amy B.

11 months ago

Jan D.

11 months ago

Regine M.

11 months ago

Yulia B.

11 months ago

Jonah W.

11 months ago

Diana O.

2 years ago

Danielle .

3 years ago

Debra G.

4 years ago

K S.

4 years ago

Andrea S.

4 years ago
Kesler Physical & Massage Therapy
In pain? Injured again? Physical and Massage Therapy can help!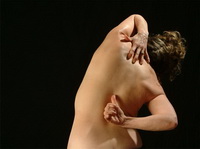 If you are in pain or have sustained injuries or suffer from recurring injuries, Kesler Physical & Massage Therapy in Chevy Chase, MD can help. We offer a personalized drug-free, hands-on approach to pain relief.
Kesler Physical & Massage Therapy offers a unique blend of physical therapy and advanced manual techniques to residents of the Washington, DC Metro area and Chevy Chase and Bethesda, Silver Spring, Potomac Maryland, Rockville and Montgomery County, Maryland as well as Arlington County, Virginia.
We specialize in easing musculoskeletal pain. We also offer services in orthopedics, rehabilitation, and neuruology for adults and pediatrics, women's health pre and post-partum, pain management, and sports and dance medicine.
We measure our success by the impact we are able to have on leading people to active, healthier and more aware lifestyles. We are gratified by the number of patients who return some years later to tell us they entered physical therapy as a career after being inspired by what we do.
Our greatest recommendation is that a high percentage of our business is from repeat customers and referrals from them and local physicians.
Owner May Kesler, an experienced physical therapist, massage therapist, and dancer, works with great compassion and sensitivity, coupling her physical therapy and massage therapy skills for impressive results.
Supplements to support your healing at 10% off - click here!
Call line for free consult for recommendations or just click on register!
Massage Therapy and Physical Therapy in Chevy Chase